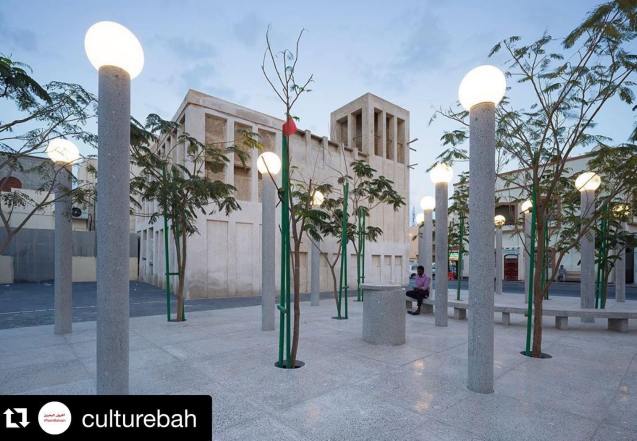 فوز مشروع "إحياء مدينة المحرّق" بجائزة الآغا خان للعمارة للعام 2019
.
أعلنت مؤسّسة الآغا خان عن الفائزين بجائزة الآغا خان للعمارة لدورة عام 2019 من مدينة قازان في روسيا، حيث حصدت مملكة البحرين هذه الجائزة المرموقة عن مشروع "إحياء مدينة المحرّق"، إلى جانب 5 مشاريع من دولٍ أخرى.
.
يسلّط مشروع "إحياء مدينة المحرّق" الضوء على تاريخ صيد اللؤلؤ في موقع التراث العالمي، وقد تمّ البدء به ضمن سلسلة من مشاريع الترميم وإعادة الاستخدام. تطوّر المشروع لاحقًا ليصبح برنامجًا شاملاً يستهدف إعادة توازن التركيبة السكانيّة للمدينة، وذلك من خلال إنشاء مساحات عامّة، توفير أماكن مجتمعيّة وثقافيّة، وتحسين البيئة العامّة.
____
The "Revitalisation of Muharraq" project won the 2019 Aga Khan Award for Architecture!
.
The Aga Khan Foundation announced the winners of the 2019 Aga Khan Award for Architecture from Kazan, Russia. The Kingdom of Bahrain has won this prestigious award along with five projects from other countries.
.
"Revitalisation of Muharraq", which highlights the World Heritage site's pearling history, was first initiated as a series of restoration and reuse projects. The project evolved into a comprehensive programme that aimed to re-balance the city's demographics makeup by creating public spaces, providing community and cultural venues, and improving the overall environment.‏