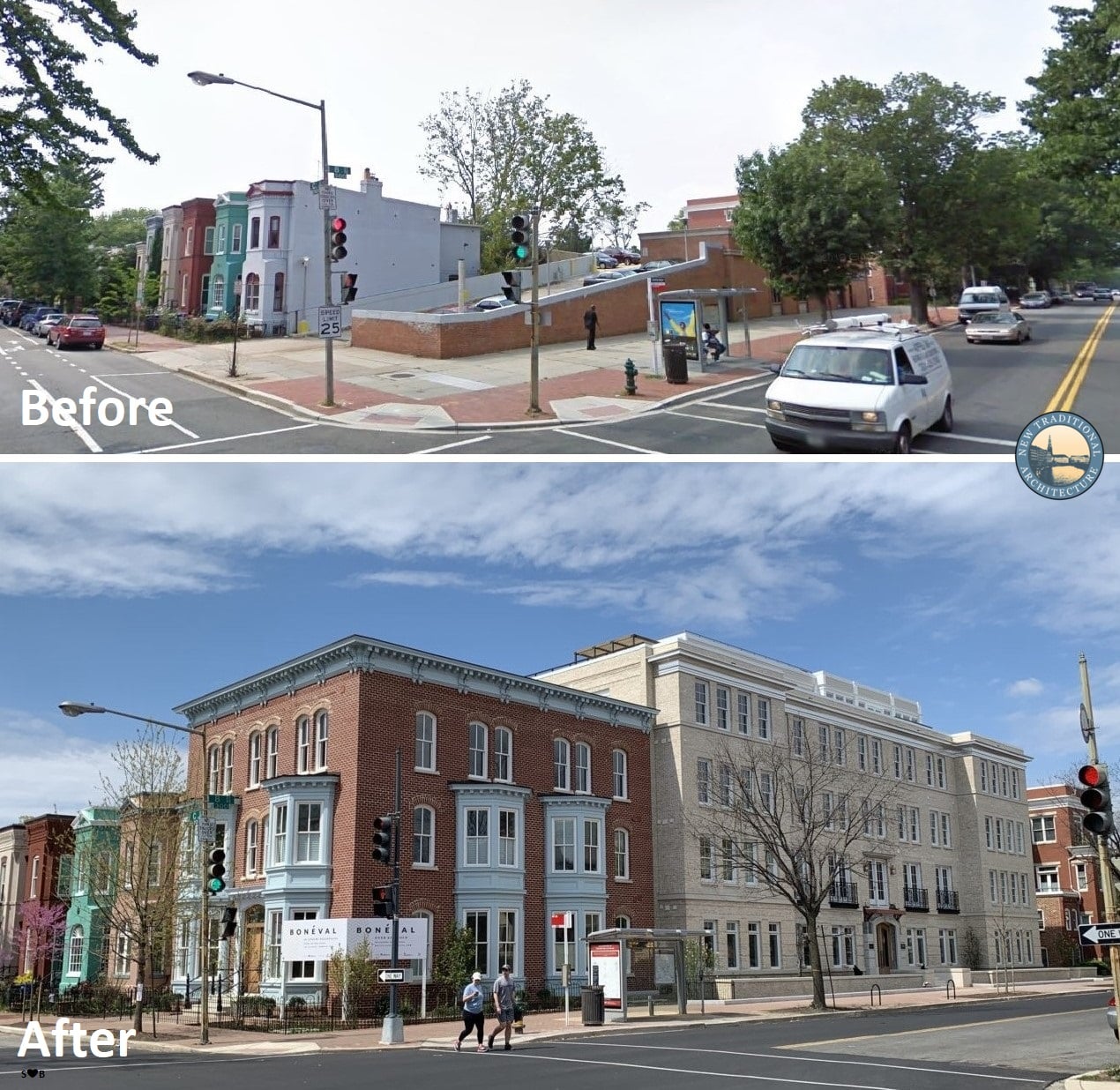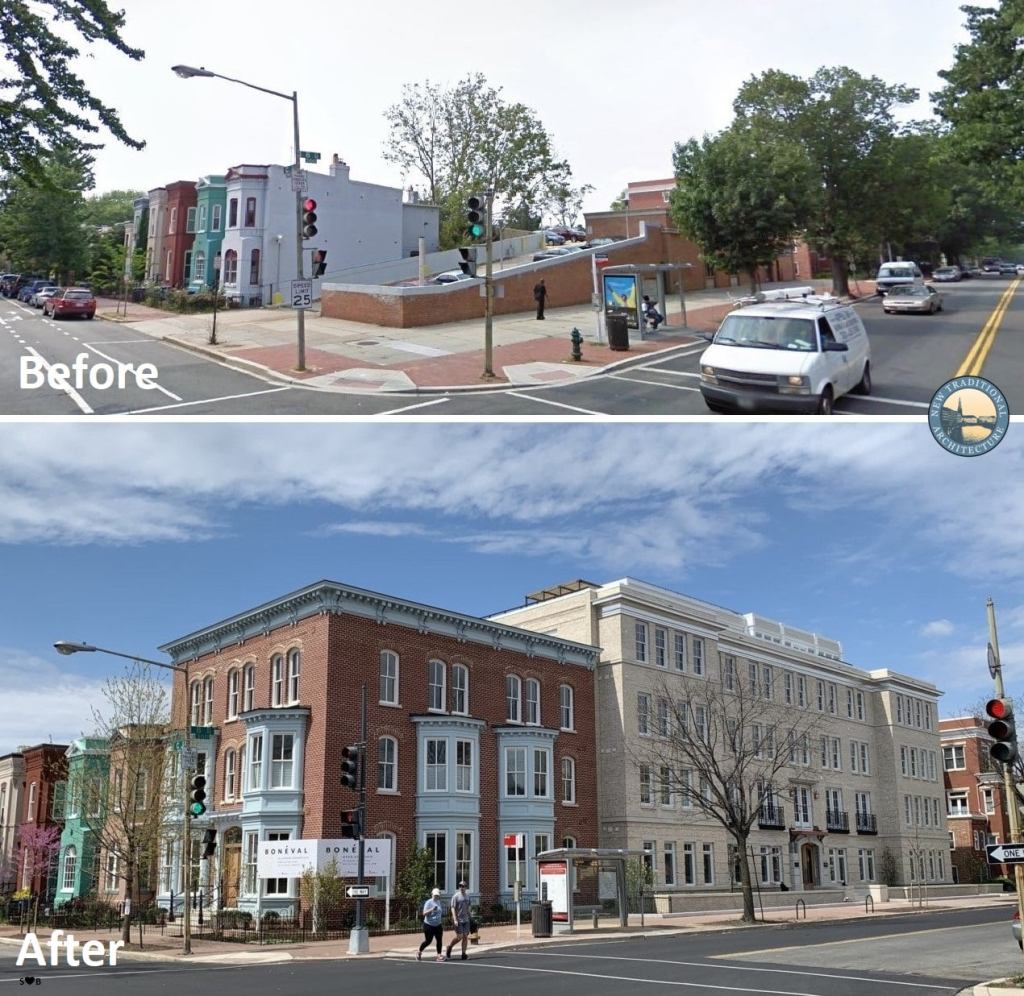 Before a parking lot and a one story building and after a new condominium with 38 apartments, two penthouse units with private terraces, a communal, green roof deck and an 18-space underground parking garage + bicycle storage spaces. See comment below for a google street view of before and after.
ONLY GOOD DONE TO THE STREET
While there are uncertainties in the reurbanization of America (linked to politics so we don't discuss it here) new classical projects continue to appear. With good regulations these can be a bone to the neighbourhoods where they are built and improve the areas rather than just add more residents.
This new project near Capitol Hill in Washington DC respects the neighbourhood and does not overwhelm it. The density is increased just a little bit and the cars are kept in an underground garage (if they are needed since the location is very urban).
The new project is one house body but gives an illusion of two and the architecture is pleasant without having great aspirations of its own. All this should be a minimum when building new and when we have enough confidence again we may even aspire to create new great architecture that future generations want to preserve. Meanwhile we are very happy when we get so see infills like this one.
Project completion: 2020
Architect: Torti Gallas + Partners (https://tortigallas.com/) See less— in Washington D.C.