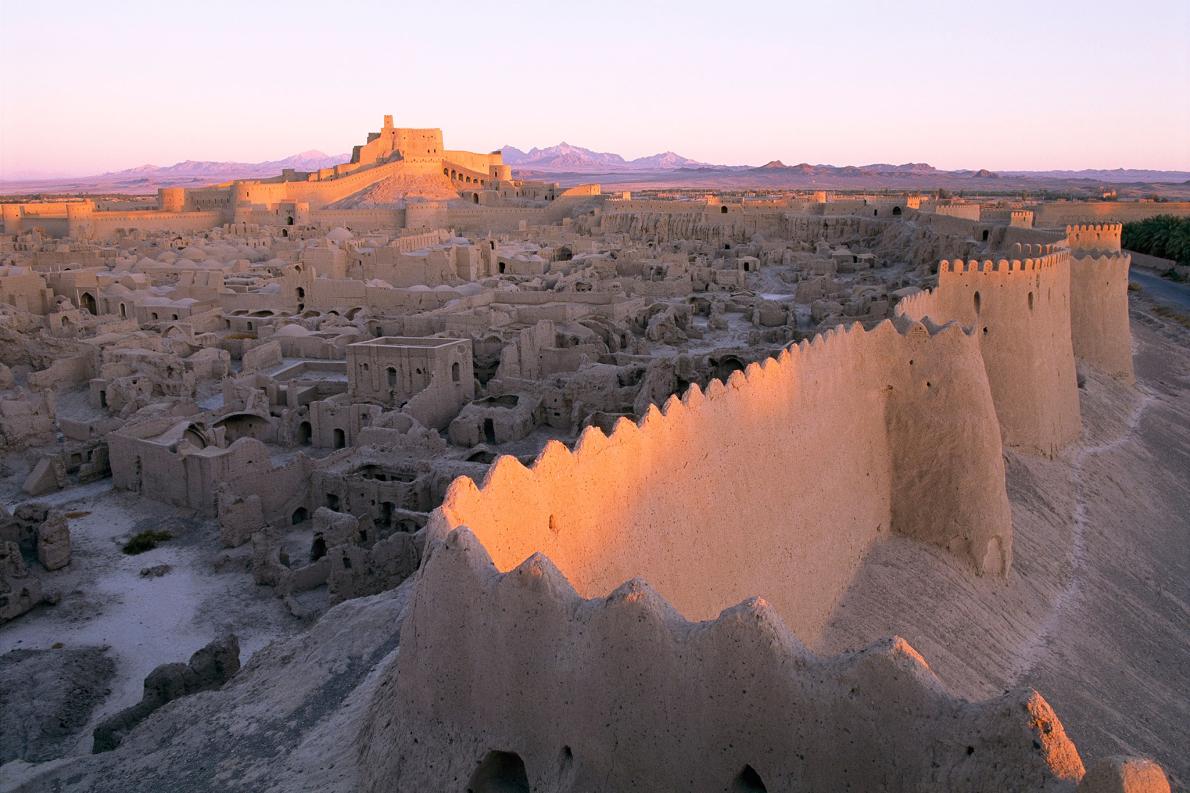 The Arg-e Bam (Bam Citadel) was the largest adobe building in the world, located in Bam, a city in the Kerman Province of southeastern Iran. It is listed by UNESCO as part of the World Heritage Site "Bam and its Cultural Landscape". The origin of this enormous citadel on the Silk Road can be traced back to the Achaemenid period (6th to 4th centuries BC) and even beyond. The heyday of the citadel was from the 7th to 11th centuries, being at the crossroads of important trade routes and known for the production of silk and cotton garments.

Ar-e Bam is in a vast desert plateau in the southern reaches of Iran, the Bam Citadel rises up like a Phoenix again from the intimating earthquake after being almost entirely leveled in the 2003 Bam Earthquake. Tracing it's origins back to the 6th century BC in the Achaemenid Period, the oasis town and citadel of Bam didn't experience it's golden era until much later in the 7th til 11th centuries when it was one of the key stops on the Silk Route transporting goods between Asia, Europe, and the Middle East.

The Arg-e Bam, the world's largest brick building, is one of the most important and most valuable historical landmarks of Iran. The predecessors of this massive historical complex built on a large rock near Bam city in Kerman province. The whole building is a great fortress located in the heart of the citadel, but due to the appearance of the Arg-e Bam, which is also the highest part of the complex, the whole building of the castle is called the Arg-e Bam.