They say that trends are circular and what's old becomes new again. This is true for fashion, music, and art. In the case of architecture, there's no architectural style that exemplifies this principle better than Brutalism. From the mid-20th century, this style rose in popularity before reaching its peak in the mid-1970s, when it came crashing down as a model of bad taste. But that's all changing now, with a renewed interest and appreciation for this once derided architectural style.
Known for its use of functional reinforced concrete and steel, modular elements, and utilitarian feel, Brutalist architecture was primarily used for institutional buildings. Imposing and geometric, Brutalist buildings have a graphic quality that is part of what makes them so appealing today. The word Brutalist doesn't come from the architecture's fortress-like stature, but from the raw concrete its often made from—béton brut. 
Associated with schools, churches, libraries, theaters, and social housing projects, Brutalism is often intertwined with 20th-century urban theory that looked toward socialist ideals. With the need for construction after World War II, Brutalism took hold around the world, but particularly in the UK and Eastern European Communist countries, where it was sometimes used to create a new national socialist architecture.
The Origins of Brutalism
Swiss-French architect Le Corbusier's love of concrete translated into a building that many consider the birth of Brutalism. The Unité d'Habitation in Marseilles, France was his first project in 10 years, World War II having interrupted his practice. Completed in 1952 and created as housing for the working class, Le Corbusier's design called for a giant reinforced concrete framework fit with modular apartments. The mammoth complex, which could house up to 1,600 people, was largely devoid of decorative elements and laid the framework for future Brutalist projects.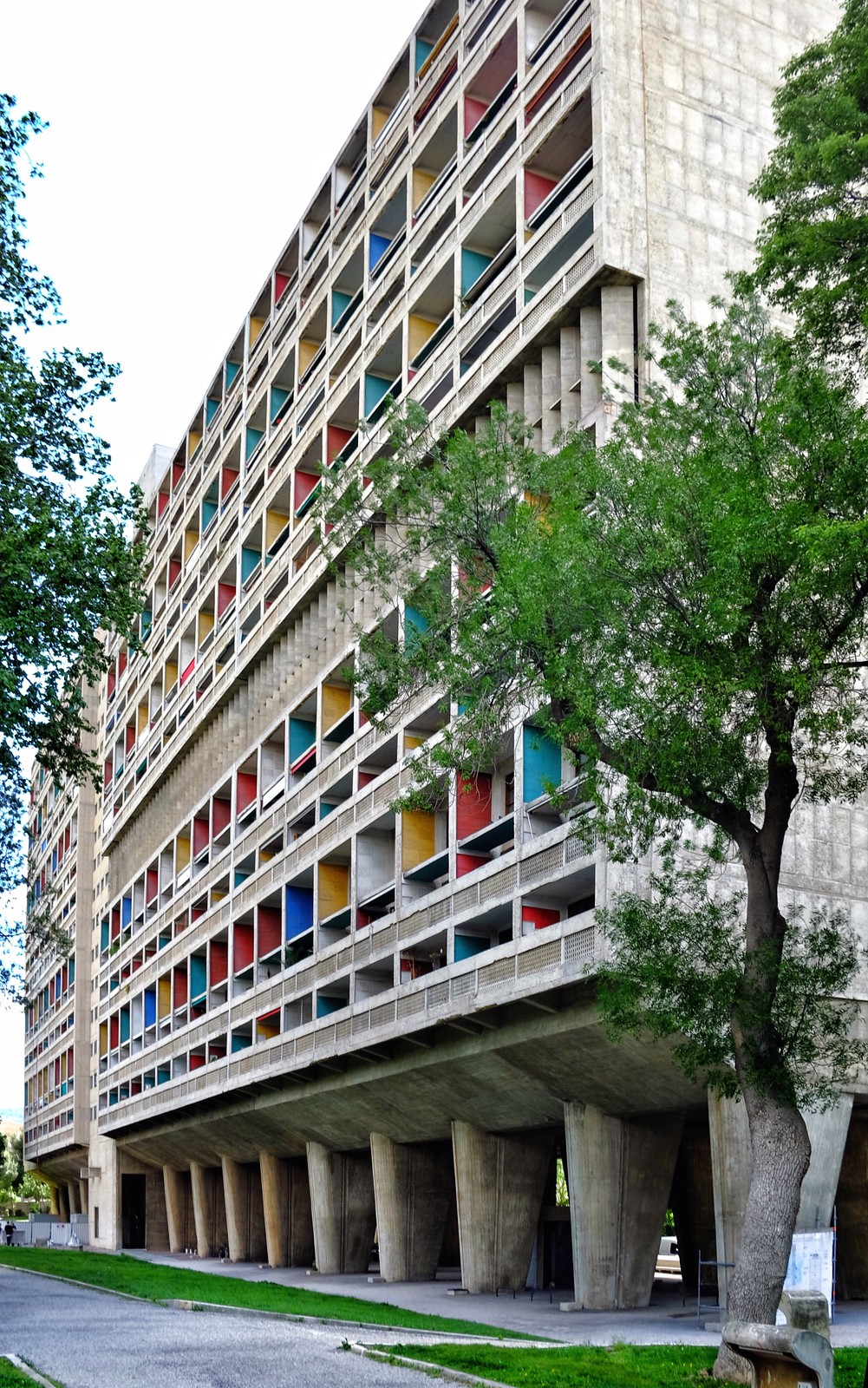 The word Brutalism in relation to architecture was first coined by a Swedish architect, Hans Asplund, to describe a square brick home called the Villa Göth in 1949. This was picked up by English architects where the style was further honed by Alison and Peter Smithson. Together they are particularly known for East London's Robin Hood Gardens council housing complex. Completed in 1972, it was built from precast concrete slabs and though built with the Smithsons' ideals for ideal living, it never quite lived up to its goals. In 2017 the eastern block was demolished as part of a refurbishment plan. But to show how far Brutalism has come, the Victoria & Albert Museum acquired three stories of the demolished building.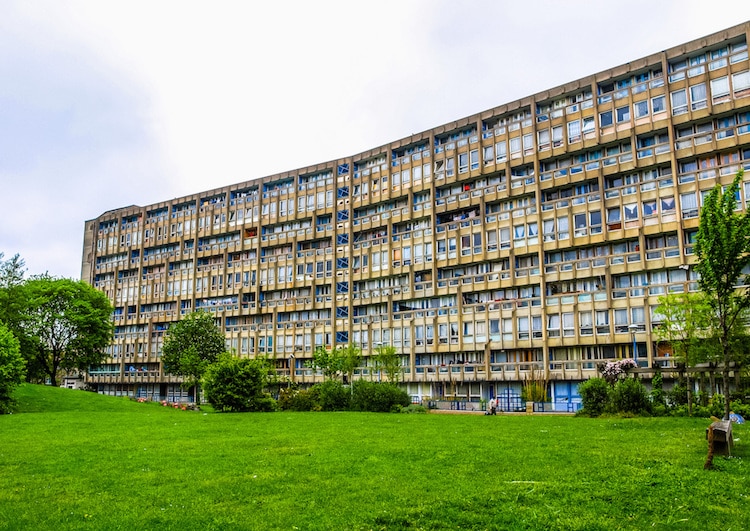 The Fall of Brutalism
Heading into the 1980s, Brutalism fell out of favor. Part of this was due to the cold and austere nature of the architecture, which was often associated with totalitarianism. Another mark against Brutalism was that the raw concrete used in construction didn't age well, often showing signs of water damage and decay that brought down the overall aesthetic.
British author Anthony Daniels, who uses the pen name Theodore Dalrymple, called the reinforced concrete of Brutalism "monstrous," pointing out that it "does not age gracefully but instead crumbles, stains, and decays." He blamed Le Corbusier for architects' love of concrete, stating that a "single one of his buildings, or one inspired by him, could ruin the harmony of an entire townscape."
Brutalism came to symbolize urban decay and economic hardships that were out in the open for world to see. Raw concrete made the perfect canvas for graffiti artists, whose vandalism only contributed to the decline of these structures. Throughout the 1980s, the style gave way to the High-tech architecture and Deconstructivism that would make way for Post-Modern architecture.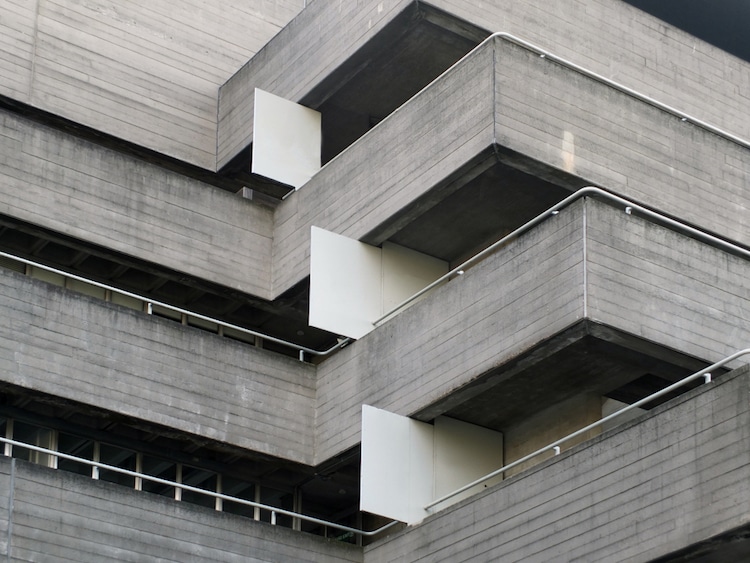 New Appreciation for Brutalism
Over the past 5 years, a new appreciation for Brutalism has emerged. Books like SOS Brutalism: A Global Survey, How to Love Brutalism, Soviet Bus Stops, and This Brutal Worldall celebrate the artistry of the architectural style. Virginia McLeod, the editor of Phaidon's Atlas of Brutalist Architecture, first noticed a renewed interest in Brutalism on Instagram.
"I noticed more and more interest in brutalist architecture," she says. "People were excited about it and loved the graphic quality of it."  The hashtag #brutalism has over 500,000 images and conservation groups are increasingly trying to save examples of Brutalism, which are all too often demolished without a second thought.
No one knows exactly why Brutalism has become fashionable once again, but Brad Dunning of GQ has an interesting theory. "Brutalism is the techno music of architecture, stark and menacing. Brutalist buildings are expensive to maintain and difficult to destroy. They can't be easily remodeled or changed, so they tend to stay the way the architect intended. Maybe the movement has come roaring back into style because permanence is particularly attractive in our chaotic and crumbling world."
Take a look at some of the world's finest examples of Brutalist architecture.
GEISEL LIBRARY BY WILLIAM PEREIRA. 1970, SAN DIEGO, CA.
NATIONAL LIBRARY OF THE ARGENTINE REPUBLIC BY CLORINDO TESTA. DESIGNED 1961, BUENOS AIRES.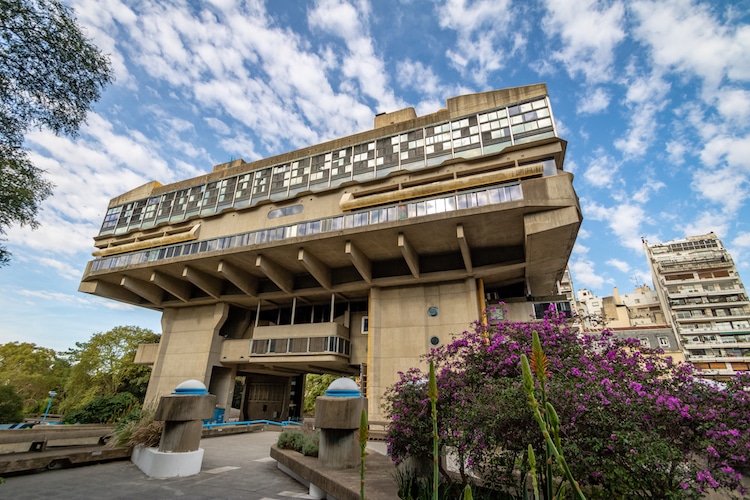 HABITAT 67 BY MOSHE SAFDIE. 1967, MONTREAL.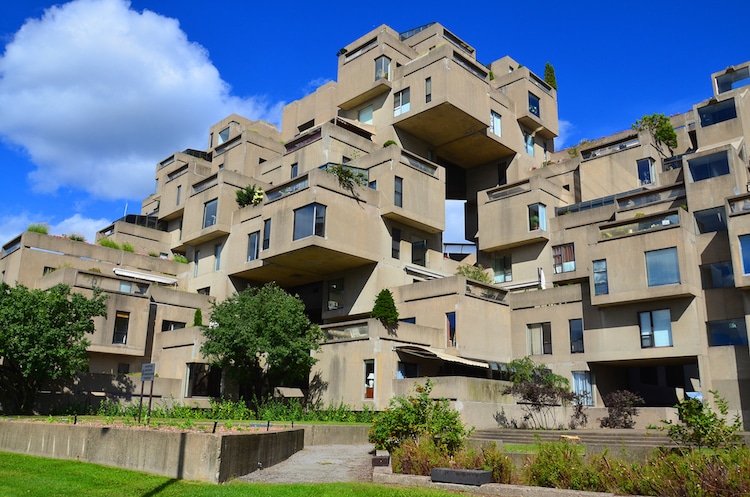 BOSTON CITY HALL BY KALLMANN MCKINNELL & KNOWLES. 1968, BOSTON, MA.
BARBICAN ESTATE BY CHAMBERLIN, POWELL, AND BON. 1968-79, LONDON.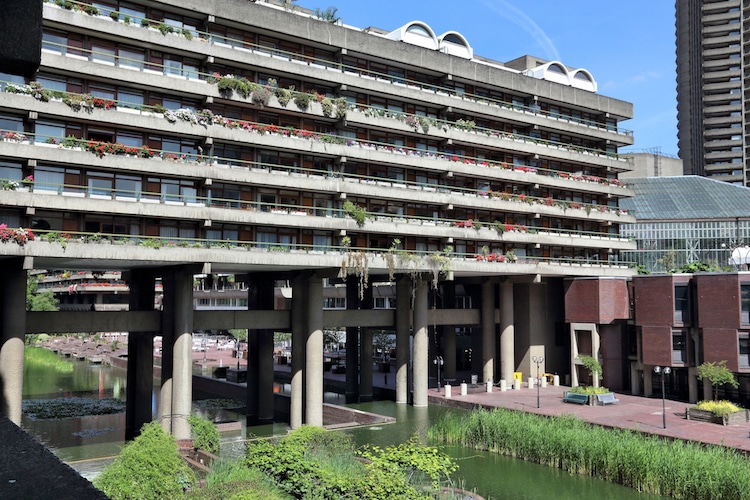 TELECOMMUNICATION CENTRE AND CENTRAL POST  OFFICE BY JANKO KONSTANTINOV. 1989, SKOPJE, MACEDONIA.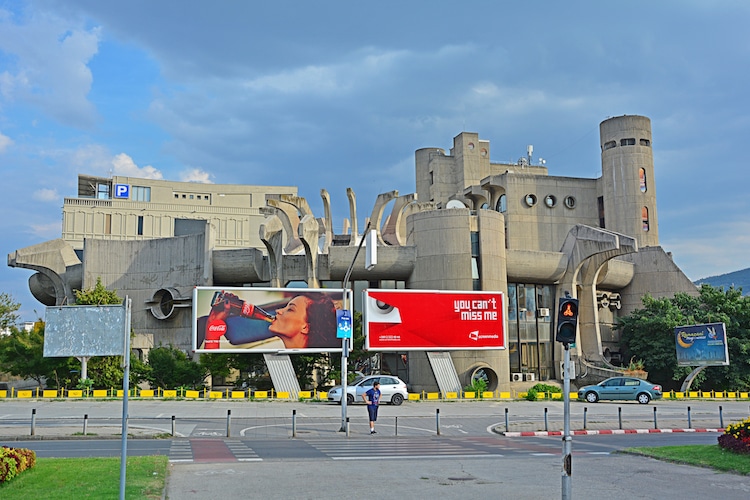 ROYAL NATIONAL THEATER BY SIR DENYS LASDUN. 1976, LONDON.
TRIPLEONE SOMERSET BY GROUP 2 ARCHITECTS. 1971, SINGAPORE.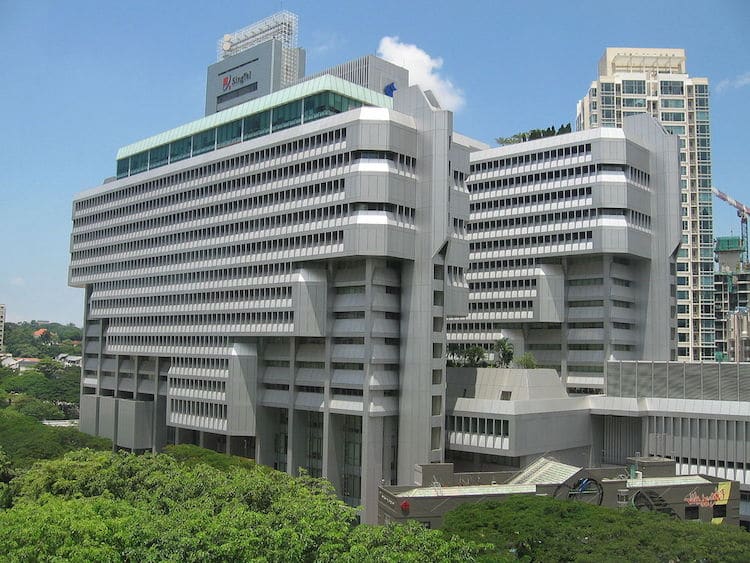 PIRELLI BUILDING BY MARCEL BREUER & ROBERT F. GATJE. 1969, NEW HAVEN, CT.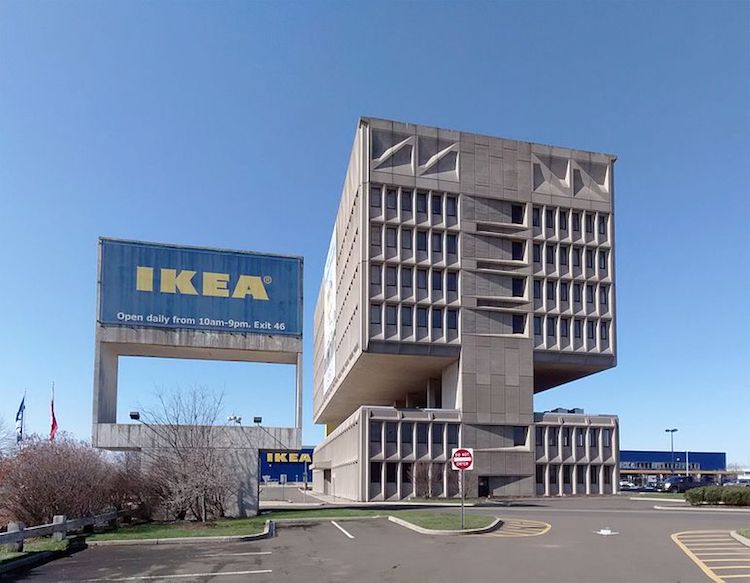 TRELLICK TOWER BY ERNŐ GOLDFINGER. 1972, LONDON.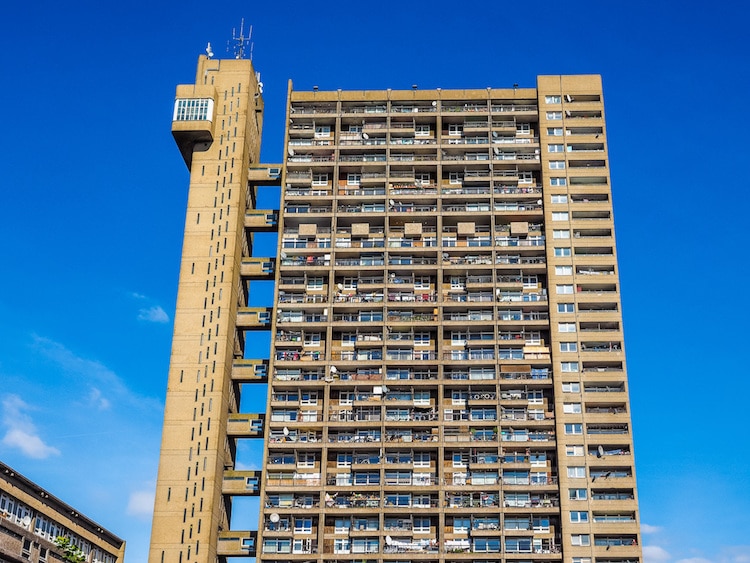 RUDOLPH HALL, YALE ART & ARCHITECTURE BUILDING BY PAUL RUDOLPH. 1963, NEW HAVEN, CT.
WESTERN CITY GATE BY MIHAJLO MITROVIĆ.  1979, BELGRADE.