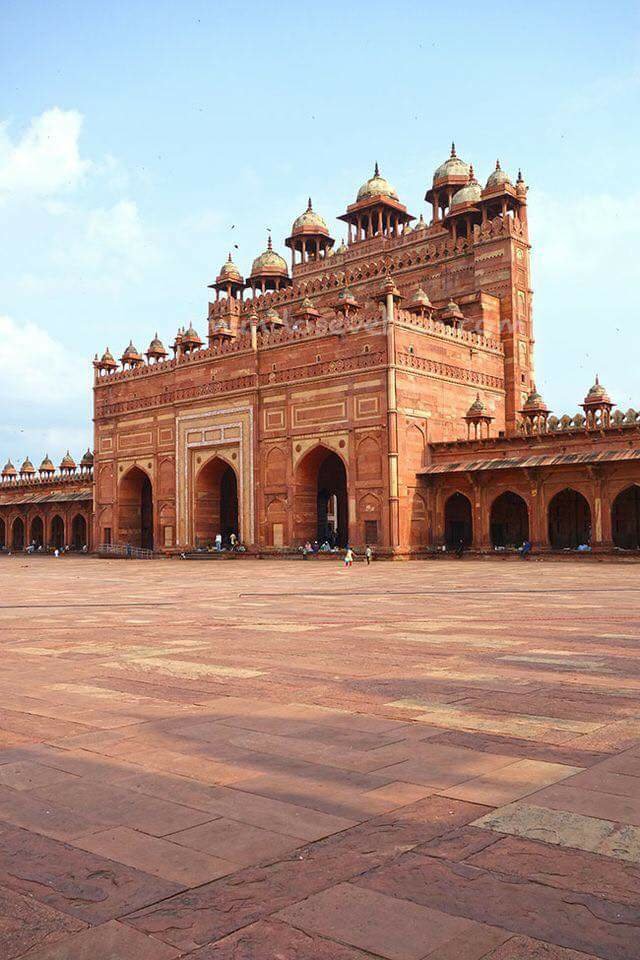 Fatehpur Sikri is a well renowned World Heritage Site and is one of the most visited places in India.
It is located very near to the city of Agra and the distance can be covered in a few minutes.
The rich and distinguishing culture of the Mughal rulers during the medieval times can be best experienced by visiting this town.
Fatehpur Sikri served as the political capital to the Mughal Emperor, Akbar The Great from 1571-1585.
The most eye-catching site in the town is the Fatehpur Sikri Fort that is a good blend of Persian and Mughal architecture.