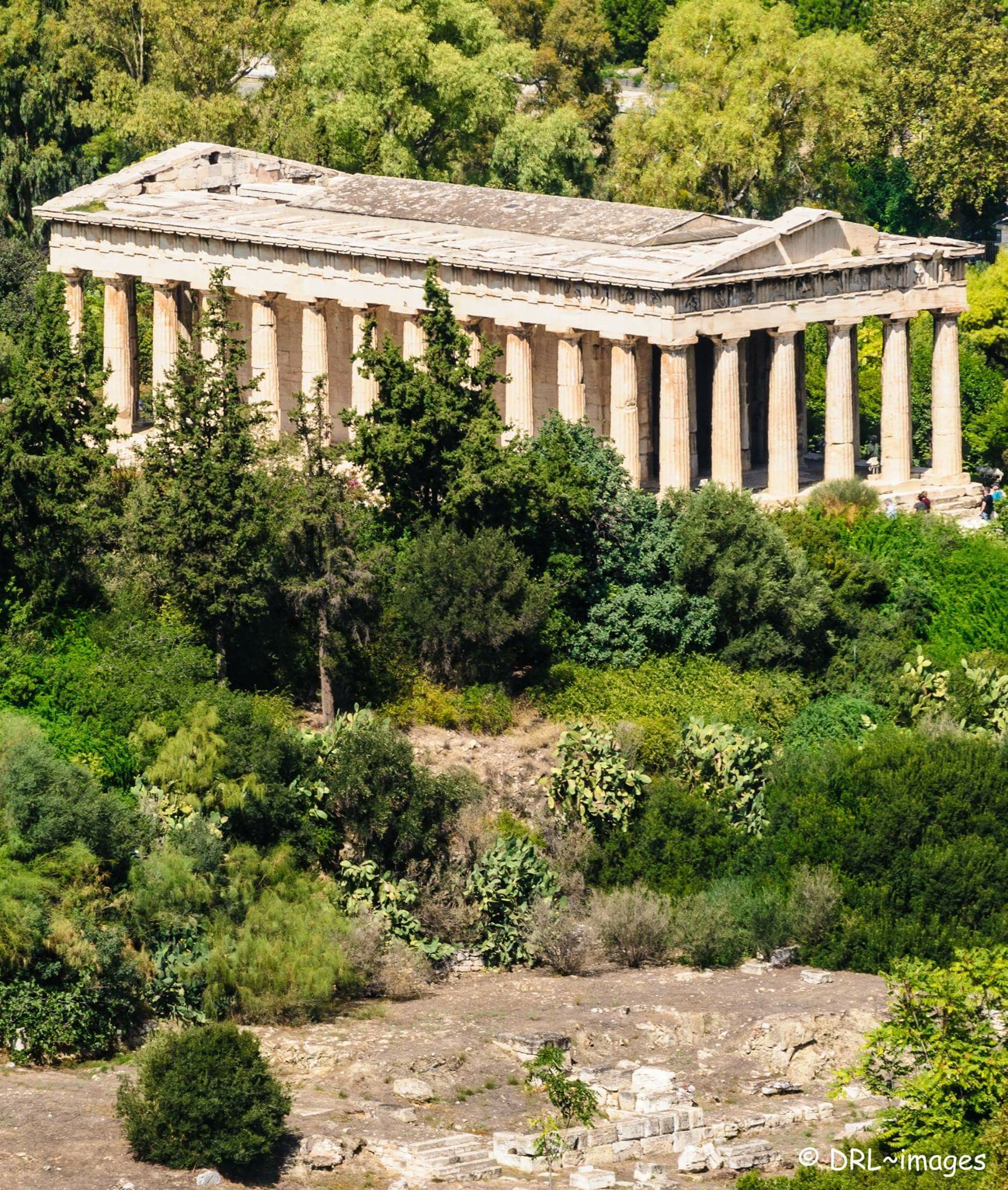 Agora ,,, Temple of Hephaistos / Theseion.
"Images of Greece" by DRL~images
<><><><><><><><><><><><><><>
The Temple of Hephaestus and Athena was begun in 449 BC, just two years before the Parthenon. The project was sponsored by the Athenian politician Pericles and designed by an unknown architect whose handiwork can be seen throughout Attica. This temple was the first in Athens to be made of marble.
The temple has sometimes been called the Theseum due to a belief that it was a hero shrine dedicated to Theseus. This was based on the depictions of Theseus that occupy the metopes, but cult statues of Athena and Hephaestus (carved 421-15 BC) discovered in the temple have shown the designation to be incorrect.
In the 7th century, the temple was converted to the Church of St. George Akamas. The east end was given a semi-circular apse and walled in to form a modest square building. In the early 19th century, this temple-turned-church became a burial place for many Protestants and those who died in the Greek War of Independence in 1821.
The church remained in use through 1834, then became a museum until the 1930s. It has since been restored to its original Greek appearance.