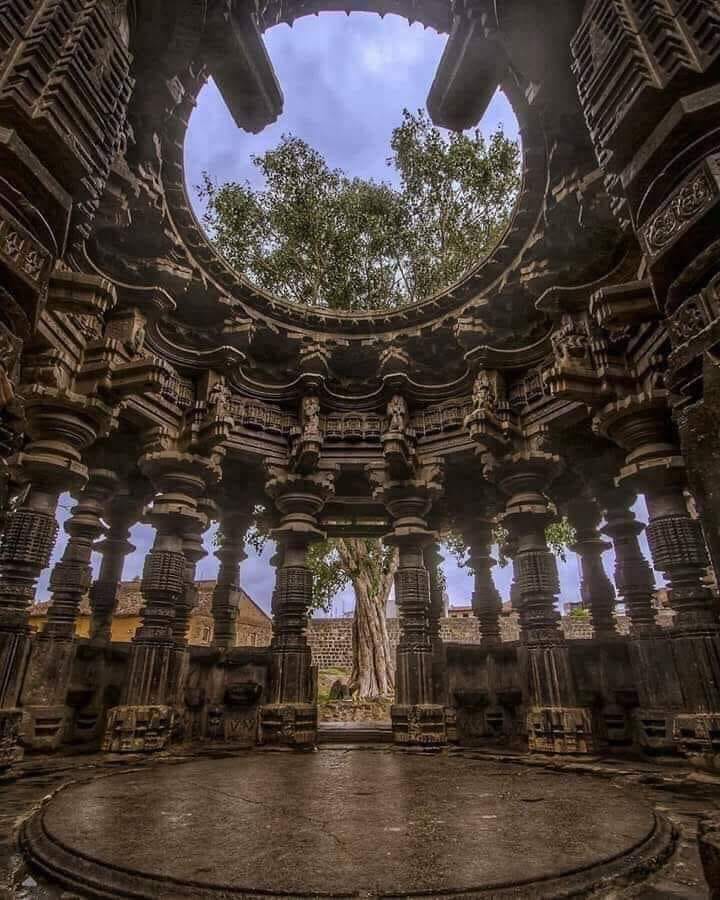 Kopeshwar Temple (12th century) Khidrapur, Kolhapur district, Maharashtra
It was built by Silhara King Gandaraditya and then by Seuna Yadavas. It is dedicated to Lord Shiva.
Structure:
It has a vestibule with an open top. the sanctum is conical. The exterior has stunning carvings of deities and secular figures. Elephant statues sustain the weight of the temple at the base.