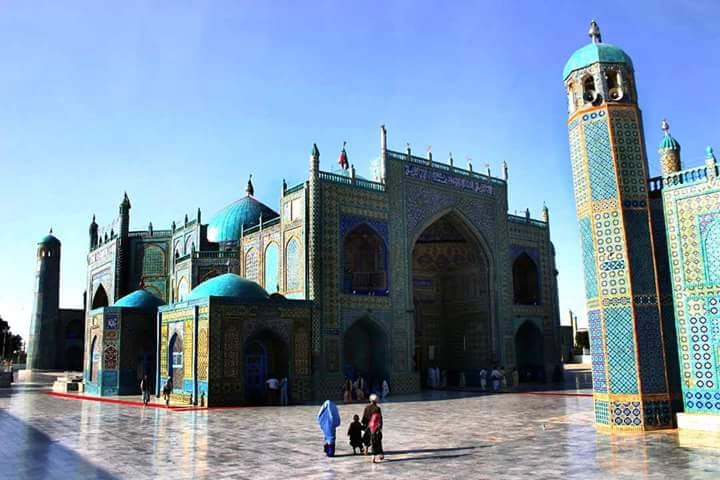 Mosque of Mazar-E-Sharif (Afghanistan)
One of the most beautiful mosques in the world, that of Mazar-E-Sharif in Afghanistan, which was re-built in the th century after several destruction.
Rawze-I-Sharif (the mosque of the saint in reference to Hazrat-E Ali Ibn Talib) is a mosque located in the city centre of Mazar-E Sharif, in Afghanistan.
This is where Hazrat-E Ali Ibn Talib is supposed to be, the 4th Caliph of Islam and the first Shia Imam. In addition to the tomb of the Imam, we find at the mosque his sword, named Zulfikar, which had belonged to Muhammad, as well as a copy of the Qur ' an that belonged to him.
Rawze-I sharif is a top place of pilgrimage for Afghans, as well as for other Persian Muslims. Many Miracles, such as healings, have been declared at this place.