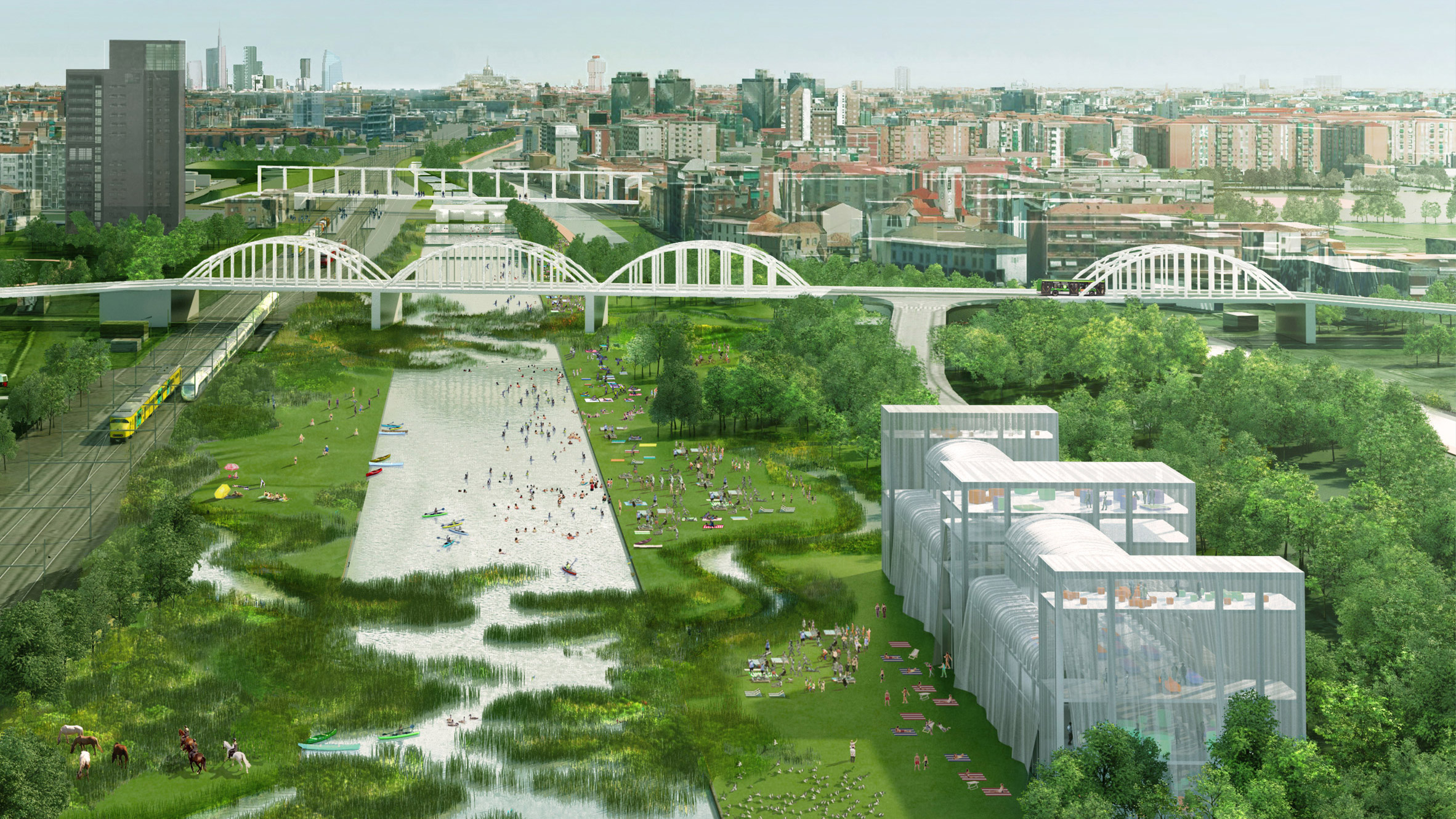 OMA and Laboratorio Permanente's Agenti Climatici masterplan will turn two abandoned goods yards in Milan into public parks to filter the city's air and water pollution.


The Agenti Climatic masterplan will see the transformation of the Scalo Farini and Scalo San Cristoforo railway yards on the outskirts of the Italian city. OMAand Laboratorio Permanente plan to turn the former train depots, to the north and south of the city, into "ecological filters".
Scalo Farini, which covers 468,301 square metres, will be transformed into a "green zone" with a large park, while the 140,199-square-metre San Cristoforo site, will become a "blue zone" containing a linear waterway.
The green zone will be cool hot winds from the southwest, while "purifying the air of toxic particles", and the blue zone is designed to clean groundwater.
https://www.dezeen.com/2019/05/01/oma-laboratorio-permanente-agenti-climatici-masterplan-milan/