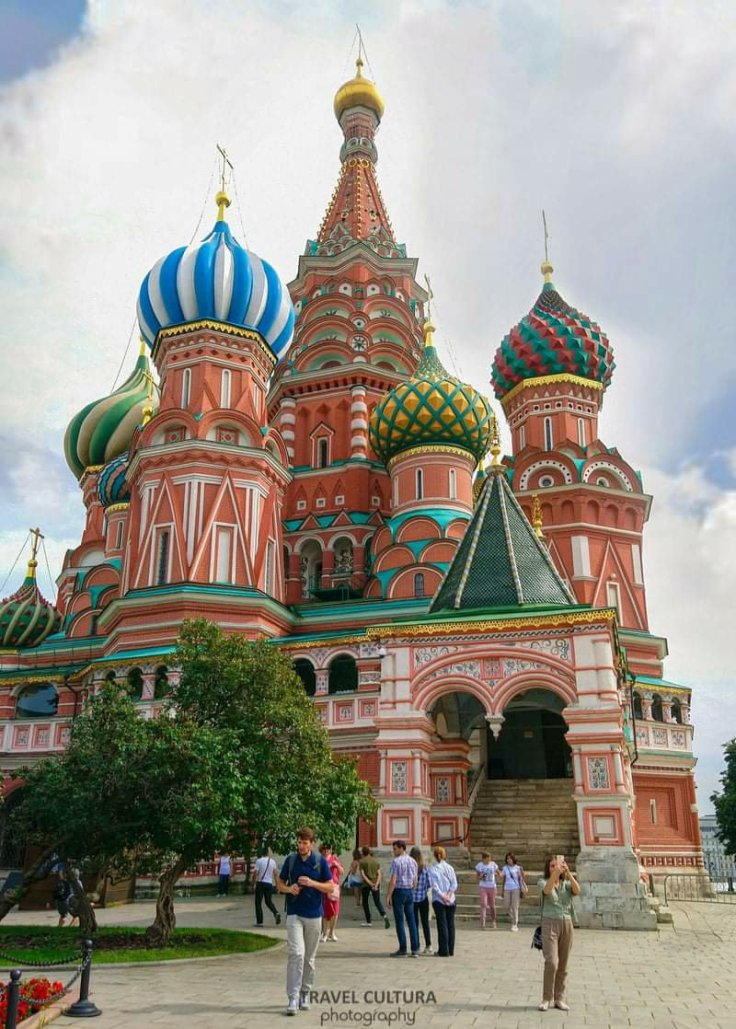 ---
5 Interesting Facts About St Basil's Cathedral In Moscow
1️⃣ St Basil's Cathedral is a popular name, not an official one. The official name is the Cathedral of the Intercession of the Most Holy Theotokos on the Moat.
2️⃣ Basil the Blessed, after whom the temple was named, was a zealous Christian known for teaching people morality by his example. After his death, Basil the Blessed was canonized. His relics are still kept in the Cathedral.
3️⃣ The name of the architect who built the cathedral is still not known for certain. According to legend, Russian tsar Ivan the Terrible, after the completion of the construction, blinded the architect of the Cathedral — so that the architect could never build anything better.
4️⃣ Officially, St Basil's Cathedral does not belong to the Russian Orthodox Church. It belongs to the State Historical Museum. However, services are still held there.
5️⃣ In the 30s of the XXth century, during the restoration, workers discovered a secret passage. Once, it led from the Cathedral to the secret place where the royal treasury was kept.
St Basil's Cathedral is included in the #UNESCO World Heritage List.
#russia #Moscow #visitrussia #russianhistory #redsquare #redsquaremoscow #stbasilscathedral