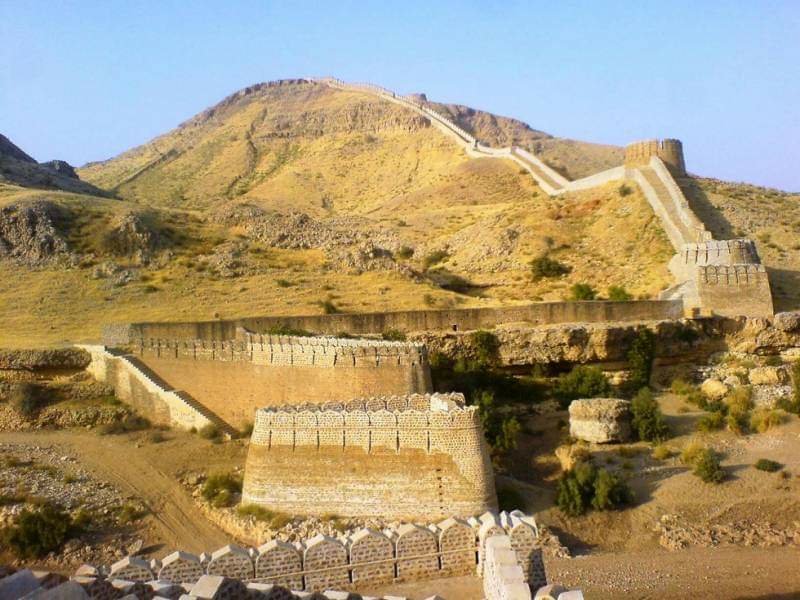 The Great Wall of Sindh
Ranikot Fort is a historical fort near Sann, Jamshoro District, Sindh, Pakistan.
Ranikot Fort is also known as The Great Wall of Sindh and is believed to be the world's largest fort.
The fort is huge measures 31 kilometres (19 mi) in length.
The fort's ramparts have been compared to the Great Wall of China.
But who built it and for what purpose? These unanswered questions baffle us all.
It was formerly believed that the fort was built during the regimes of the Sassanians, the Scythians, the Parthians or the Bactrian Greeks, however, more recent evidence shows that the fort originated under the Talpurs.