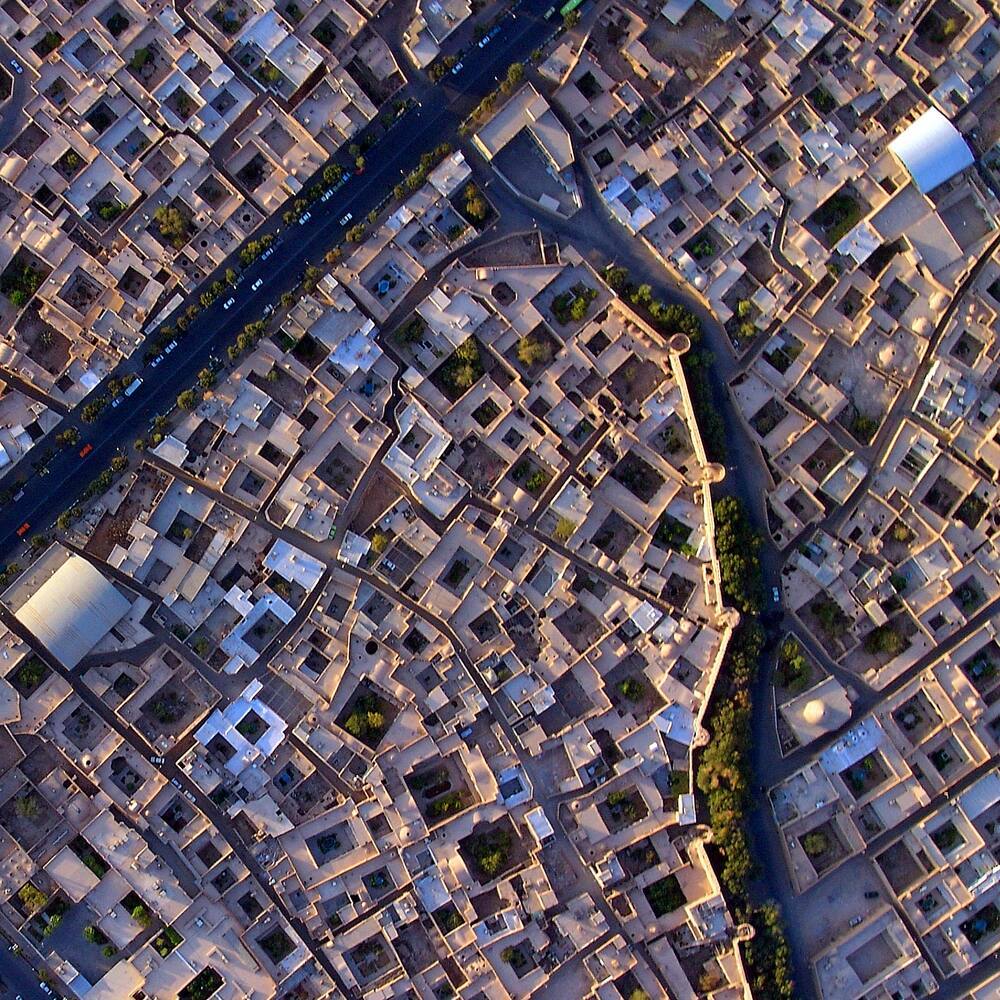 Heritage Solutions for Sustainable Futures
World Heritage Canopy is a living platform of innovative strategies and practices that integrate heritage conservation with sustainable development. Through case studies and practical examples, the platform aims to inspire and guide local actions that contribute to and align with major global commitments including the 1972 World Heritage Convention, the Recommendation on the Historic Urban Landscape , and the 2030 Agenda for Sustainable Development.
Canopy is structured along six themes: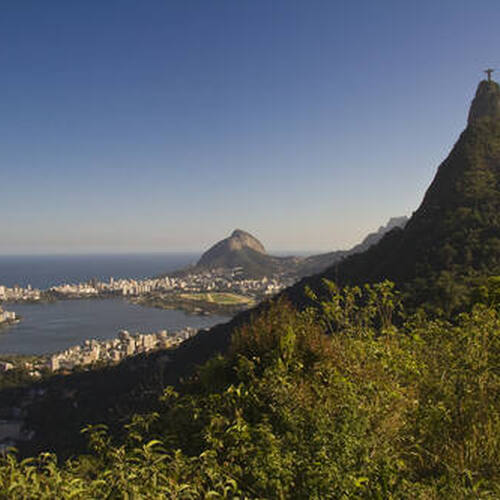 Environment and Resilience
The World Heritage Convention promotes environmental sustainability and resilience, by valuing and conserving places of outstanding natural heritage value, containing exceptional biodiversity, geodiversity or other exceptional natural features, which are essential for human wellbeing. A concern for environmental sustainability applies also to cultural and mixed World Heritage properties, including cultural landscapes. This involves a responsible interaction with the environment in both cultural and natural properties, to avoid depletion or degradation of natural resources, ensuring long-term environmental quality and the strengthening of resilience to disasters and climate change. Environment also denotes the built environment or the urban environment and as such includes their physical and spatial forms that must be protected for their heritage values. In the face of increasing disaster risks and the impact of climate change, States Parties should recognise that World Heritage represents both an asset to be protected and a resource to strengthen the ability of both the local communities and the World Heritage properties for enhanced resilience to absorb, and recover from the effects of a hazard, in line with disaster risks and climate change multilateral agreements.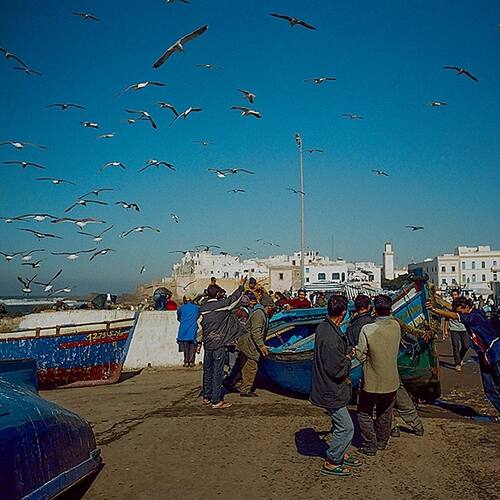 Prosperity and Livelihoods
World Heritage properties, both cultural and natural properties, offer great potential to alleviate poverty and enhance sustainable livelihood of local communities, including those of marginalised populations. Recognising that poverty eradication is one of the greatest challenges facing the world today and an indispensable requirement for sustainable development and the well-being of present and future generations, the conservation and heritage management of World Heritage properties could therefore contribute to promoting sustainable forms of inclusive and equitable economic development, productive and decent employment and income generating activities for all, while fully respecting the heritage values of the property. Many types of small businesses and traditional occupations associated with the site could also contribute to the heritage attributes and identity of the property.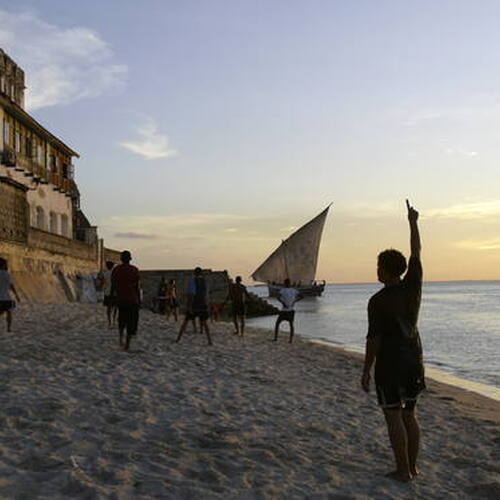 Inclusion and Participation
The World Heritage Convention in Article 5 calls upon States Parties to "adopt a general policy which aims to give the cultural and natural heritage a function in the life of the community". Inclusive social development is at the heart of the implementation of this provision of the Convention. Full inclusion, respect and equity of all stakeholders, including local and concerned communities and Indigenous Peoples, together with a commitment to gender equality, are a fundamental premise for inclusive social development. Conservation measures for the protection of the Outstanding Universal Value of the properties need to be integrated with enhancing quality of life and wellbeing in and around World Heritage properties. Sometimes, communities who might not visit or reside in or near properties but are still stakeholders. States Parties should ensure that the conservation and management of World Heritage properties is based on recognition of cultural diversity, inclusion and equity.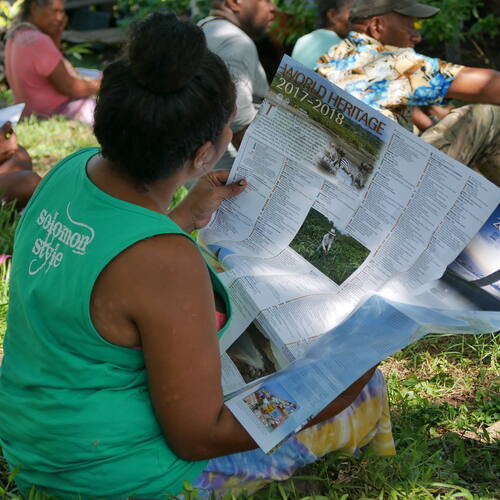 Knowledge and Skills
Cultural knowledge and skills of the local community passed on from generation to generation are intrinsic to the management many World Heritage properties and the safeguarding of their attributes. The integration of a sustainable development perspective into the processes of the World Heritage Convention requires the building of necessary capacities among practitioners, institutions, concerned communities and networks, across a wide interdisciplinary and intersectoral spectrum. To this end, States Parties may like to promote scientific studies and research, develop tools and guidelines, organize training and provide quality education through a variety of learning environments tailored to each audience; in doing so, the potential contribution of non-governmental organisations should be taken into account. This includes also the transmission of Intangible Cultural Heritage associated with the World Heritage property from generation to generation including knowledge of managing the heritage values of the property and traditional practices that promote the authenticity and integrity of the property. A focus on cultural and biological diversity as well as the linkages between the conservation of cultural and natural heritage and the various dimensions of sustainable development will enable all those concerned to better engage with World Heritage, protect its Outstanding Universal Value and fully harness its potential benefits for communities.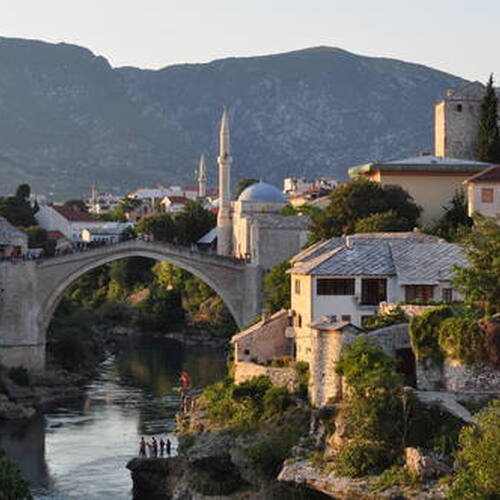 Peace and security
Implementation of the World Heritage Convention builds on international cooperation to address global inequalities and enhance protection of the world's cultural and natural heritage through International Assistance, transboundary projects, and technical assistance provided through UNESCO Funds-in-Trust. International Assistance under the World Heritage Convention provides financial assistance to States Parties to the World Heritage Convention in order to help them protect the cultural and natural heritage sites inscribed on the World Heritage List or on the List of World Heritage in Danger. World Heritage is also essential to the spiritual wellbeing of people for its powerful symbolic dimensions. The acknowledgement and conservation of the diversity of the cultural and natural heritage, fair access to it and the equitable sharing of the benefits deriving from its use enhance the feeling of place and belonging, mutual respect for others and a sense of purpose and ability to maintain a common good. In doing so, heritage can contribute to the social cohesion of a community as well as to individual and collective freedom of choice and action. Moreover, at times of crisis, access to and care for the heritage may help vulnerable people recover a sense of continuity, dignity, and empowerment. In conflict and post-conflict situations, in particular, the acknowledgement and conservation of heritage, based on shared values and interests, may foster mutual recognition, tolerance and respect among different communities, which is a precondition for a society's peaceful development.
Gender equality 
Women and men engage with World Heritage properties in different ways. In many properties, men and women have different roles and contribute in different ways to the attributes of the heritage property and the protection of its Outstanding Universal Value. Actions, policies, and interventions for conservation or development projects in and around heritage properties can impact men and women in different ways. It is increasingly recognised that culture has an essential role to play as a driver of sustainable development, contributing to eradicating poverty and enhancing social inclusion. Culture helps to define people's identities and determines the way they shape their future. Gender equality, which is a UNESCO Global Priority, refers to the roles and responsibilities of men and women and gender dynamics within families, societies and cultures. Gender equality has a role in many aspects of heritage, whether it involves the spiritual beliefs underpinning the functions of a place, the roles of the women and men at a site, or even whether men or women are allowed access. The vast diversity of World Heritage properties demonstrates the very different ways men and women live, work and pray in different communities.
Call for contribution
Canopy is a growing database built thanks to contributions from the World Heritage community and beyond. We are currently collecting case studies of management practices, events, and activities related to World Heritage and historic cities. The collection aims at inspiring solutions and sharing innovative practices related to sustainable development across historic cities around the world. Selected case studies will be disseminated through our different channels such as our e-newsletter, online workshops, and webpages related to the UNESCO World Heritage Centre.
For this, we invite you to fill in this form in English, French or Spanish, and send it to worldheritagecities@unesco.org with the subject line "[Name of city, country] Urban heritage management case studies". 
We look forward to receiving your contributions and learning more about your recent efforts for the protection of World Heritage and historic cities.
Further Resources
Acknowledgement
We grateful acknowledge the support of the city of Nanjing.
---
Note: The cases shared in this platform address heritage protection practices in World Heritage sites and beyond. Items being showcased in this website do not entail any type of recognition or inclusion in the World Heritage list or any of its thematic programmes. The practices shared are not assessed in any way by the World Heritage Centre or presented here as model practices nor do they represent complete solutions to heritage management problems. The views expressed by experts and site managers are their own and do not necessarily reflect the views of the World Heritage Centre. The practices and views shared here are included as a way to provide insights and expand the dialogue on heritage conservation with a view to further urban heritage management practice in general